Books
Christopher C Doyle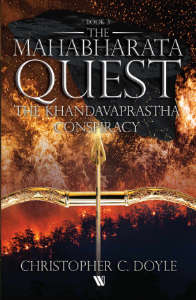 Vijay and the Global Task Force find themselves confronting an unimaginable terror from antiquity. They must solve a mystifying riddle and unravel the deadly enigma that threatens to annihilate the human race. But is it too late to save humanity from extinction?
Learn more in
The Khandavaprastha Conspiracy
– book 3 of The Mahabharata Quest series.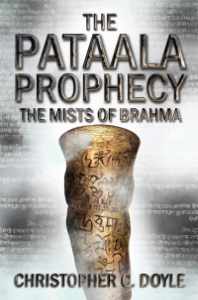 What are the Mists of Brahma? What secret will they reveal? Will that be able to save the Sangha and the world against an onslaught from Pataala Lok?
Arjun and Maya will have to confront a new, powerful enemy. Who will kill without remorse. And who they cannot defeat. Will Arjun and Maya survive their most lethal test yet? Or is the prophecy doomed to fail?
Learn more in
The Mists of Brahma
– book 2 of The Pataala Prophecy series.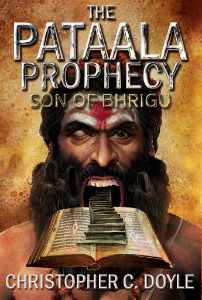 What is The Pataala Prophecy, that must be decoded even as the world hurtles towards a fate that may doom humanity?
In a race against time, Arjun and Maya must join forces with the Sangha to confront a terrible enemy from antiquity, that rises from the depths of Pataala. But can they overcome an ancient power that is out to wreak vengeance?
Learn more in
Son of Bhrigu
– book 1 of The Pataala Prophecy series.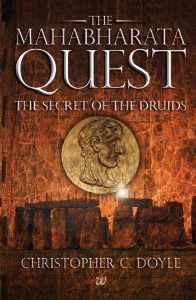 Join Vijay Singh and the other members of the task force as mysterious inscriptions on an ancient prism lead them on a new adventure across Britain, through 5000 year old ruins, stone circles, burial chambers, in pursuit of an ancient and deadly secret with its origin in the Mahabharata and other Vedic texts. 
Learn more in
The Secret of the Druids
– book 2 of The Mahabharata Quest Series.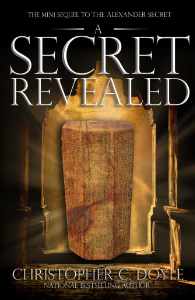 Who is the mysterious caller who contacted Vijay after his return from Kazakhstan, promising to reveal a secret six months later? What is the secret that leads Vijay to a new mystery that will unfold in 2016?
Learn more in
A Secret Revealed
– the mini sequel to The Alexander Secret. Available as a free ebook at The Quest Club or for purchase as a paperback.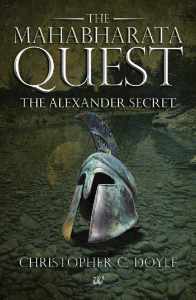 What was the shocking secret from the Mahabharata that led Alexander the Great to march ten thousand miles to the land of the Indus, seeking a power that would make him a God?
Learn more in
The Mahabharata Quest
The Alexander Secret